Welcome to Tarporley Parish
One Parish, Three Churches. The parish includes the churches of St Helen in the centre of the village of Tarporley, St Thomas', in the village of Eaton; and St John and The Holy Cross, in Cotebrook.
We are pleased to say that all three churches in Tarporley Parish have now resumed regular Sunday worship, with the exception of Evensong.
The Wednesday 10am service of Holy Communion at St Helen's church has also resumed and the church is now open daily from 9am to 5pm for anyone wishing to spend time in private prayer or quiet reflection.
Of course, we need to be mindful that covid-19 has not gone away and respectfully ask that you continue to follow all safety guidelines.
Please use the hand sanitiser provided - Please wear a face covering for worship - Please maintain a social distance.
We are also now able (from 30th May) to ring 4 of our 8 bells to call people to our 10.00 am Sunday morning service at St Helen's. Space restrictions mean that four is the maximum number that we are able to ring whilst observing appropriate controls. Please listen out for them.
We look forward to welcoming you all soon and worshipping together once more.
Our wardens Phillip and Liz are also pleased to announce that, following a process of discernment, prayer and interviews, the Rev'd Jim Bridgman has been invited by Bishop Mark to take up the post of Rector of Tarporley in the Chester Archdeaconry.
Jim has accepted the invitation, which is subject to the completion of legal formalities.
Please click on this link for the full announcement including a message from Jim and an expression of gratitude from Tarporley Parish to Julian and Carolyn Osborne for their commitment to the church and continuing ministry during this time of transition.
Our latest Parish Church magazine 'The Link' is available for download by clicking here.
We will continue to burn the candle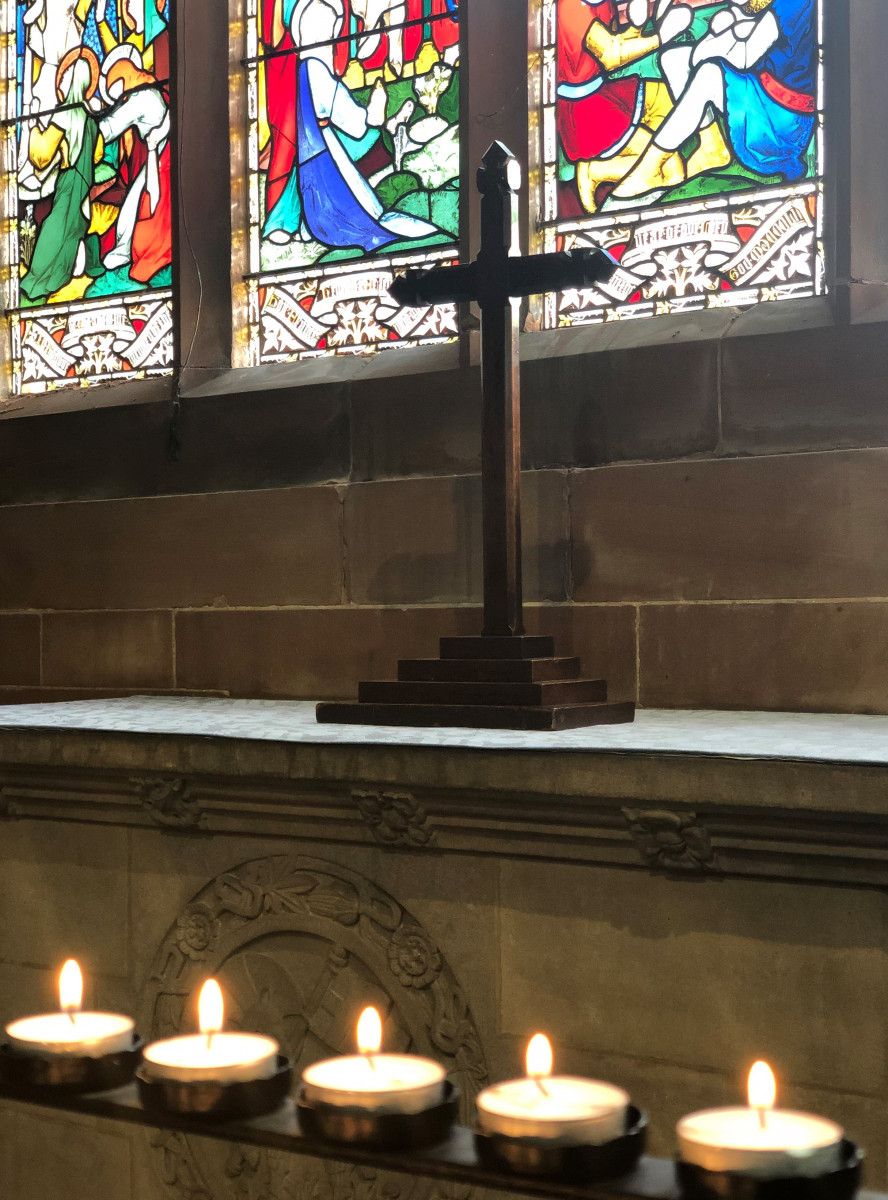 of prayer on behalf of us all
Safeguarding
St Helen's Parish Church takes its duty and obligation to protect all extremely seriously. We have adopted the national Church of England's robust procedures and guidelines. You can find out more about the national policies and procedures at www.churchofengland.org/safeguarding.
If you have any safeguarding concerns or issues of a safeguarding matter then you can find useful contact information below and at www.chester.anglican.org/socialresponsibility/safeguarding
Our Safeguarding Officer is Liz Neely;
Contact information for Liz may be obtained by e-mailing admin@tarporleyparish.co.uk