Welcome to Tarporley Parish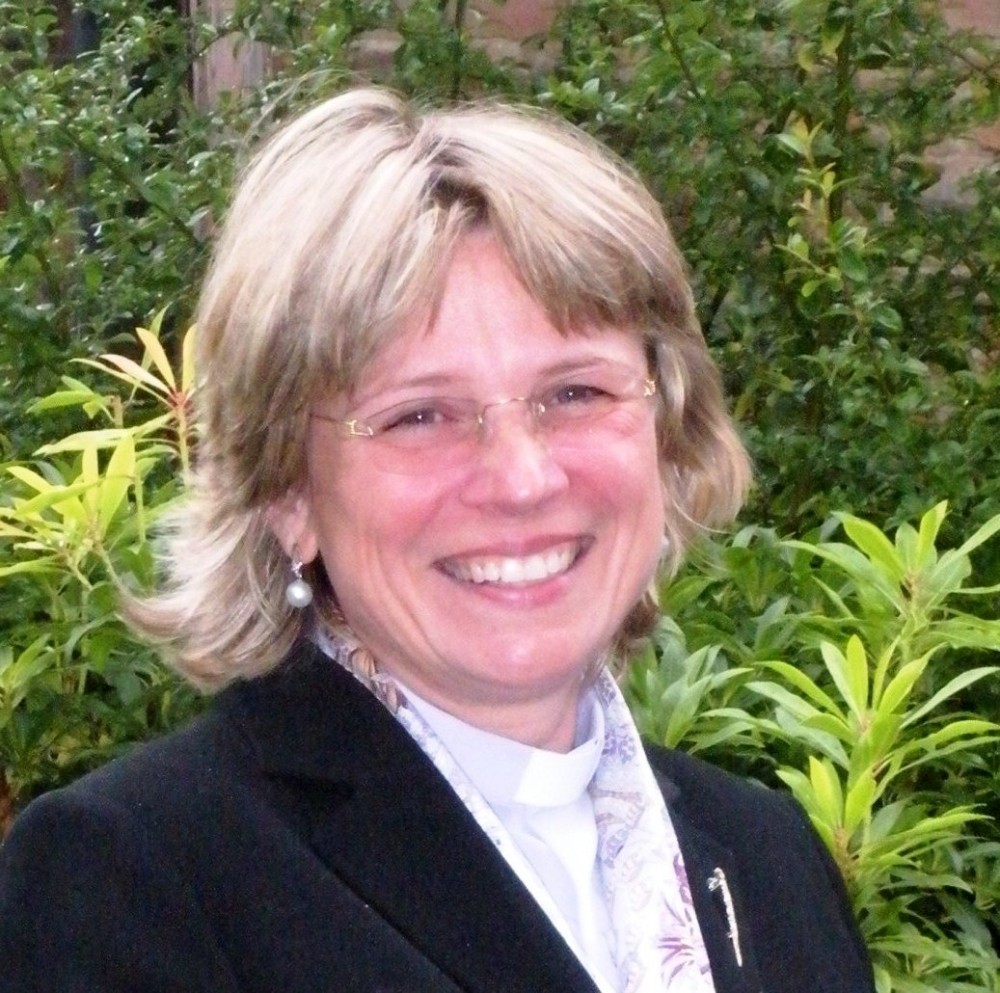 One Parish, Three Churches. The parish includes the churches of St Helen in the centre of the village of Tarporley, St Thomas', in the village of Eaton; and St John and The Holy Cross, in Cotebrook and Utkinton.
Dear Friends
I am delighted to say as from Sunday 5th July St Helen's is open once more for Sunday Worship.
Everyone's health, safety and well-being remain our priority and the risk assessment we have undertaken is available under the 'Whats On' tab above should you wish to read it.
For the first few weeks we will hold a single weekly Sunday service of Morning Prayer at 10am at St Helen's.
It is with sadness but a firm grasp of the reality of the situation and the resources we have that we cannot open all our churches and immediately return to our normal service pattern.
I know that this will be a disappointment, but no-one wants to undo all the good we have done through being careful over the last few months and I would urge all those who fall into vulnerable categories and all who feel vulnerable to continue to exercise extreme caution and care. No one should return until they feel fully comfortable and safe in so doing.
For this reason, to begin with, there will be no rotas of volunteers and the Minister will undertake all the service roles (another reason why we only have the capacity to hold services in one church at one time for the moment). A fuller description of how our Sunday Morning Prayer Service will Look for the time being is described in the Sunday Morning Service: St Helen tab above.
I pray that the precautions we are taking will keep us all as safe as possible and reassured and that it will not be long until we can resume our rotas and the normal service pattern at all three of our churches.
Until that time, I will continue, after our Sunday service at St Helen's, to send out our Sunday Worship at Home to you all.
Please take the time to read the following outline of how worship will resume and if you have any questions, or need to talk any of this through, please email me or speak to Julian, Phillip or Liz.
We will continue to monitor how all this works in practice alongside changing Government, National Church and Diocese guidelines, so please bear with us if and when things change again.
I very much look forward to the day when we can resume our regular service pattern, and all meet without these limitations, but the most important thing, and reason for these temporary restrictions, is that we are all safely there to celebrate together.
We will tread carefully and gently recognising that every single one of our congregations and community is precious to God.
I will be back in touch as soon as I can.
Georgina Watmore; Rector of Tarporley.
Also please remember that St Helen's is open, as it always was before lockdown, during the day for private prayer. Please click on the tab above right labelled "Private Prayer:St Helen" for an explanation of the procedures we have put in place to allow this change to take place.
We can also still pray privately and also 'Worship Together Whilst Apart' using the links listed below:-
Links to Forms of Daily Prayer:
Visit the Church of England website where you can find the various prayers for the day including the relevant bible readings:-
https://www.churchofengland.org/prayer-and-worship/join-us-service-daily-prayer
This page will also explain how to download the Church of England daily prayer app to make this even easier for you.
For those of you who enjoyed the Stations of the Spirit leading up to Pentecost you may also like to look at the Pray-As-You-Go website or download their app to hear, rather than read, another form of daily prayer put together by the Jesuits.
Links to PDF documents allowing us to 'Worship Together whilst Apart':
Worship Resources:-A list of links to take you to just some of the many options for services that are currently available online.
Worship at Home - A service allowing us to:-
Worship at Home for Sunday 2nd August.
Link Magazine. The latest Tarporley Parish Church magazine.
I can also send this material by email to those signed up for our E-News Letter.
Even though we may not gather together at services:-

We can all make phone calls, send cards and notes and where appropriate leave gifts and necessary provisions on doorsteps.
We are fortunate to live in a community where we all watch over and help each other.
For further information and links to daily prayer and worship resources, please see the dedicated Church of England webpage
Should anyone who is staying at home, or feeling vulnerable or anxious, welcome a visit, phone-call or help with provisions please get in touch.
These are anxious times for everyone but we face them together and firm in our faith in a God who continues to hold us in his everlasting arms.
Georgina.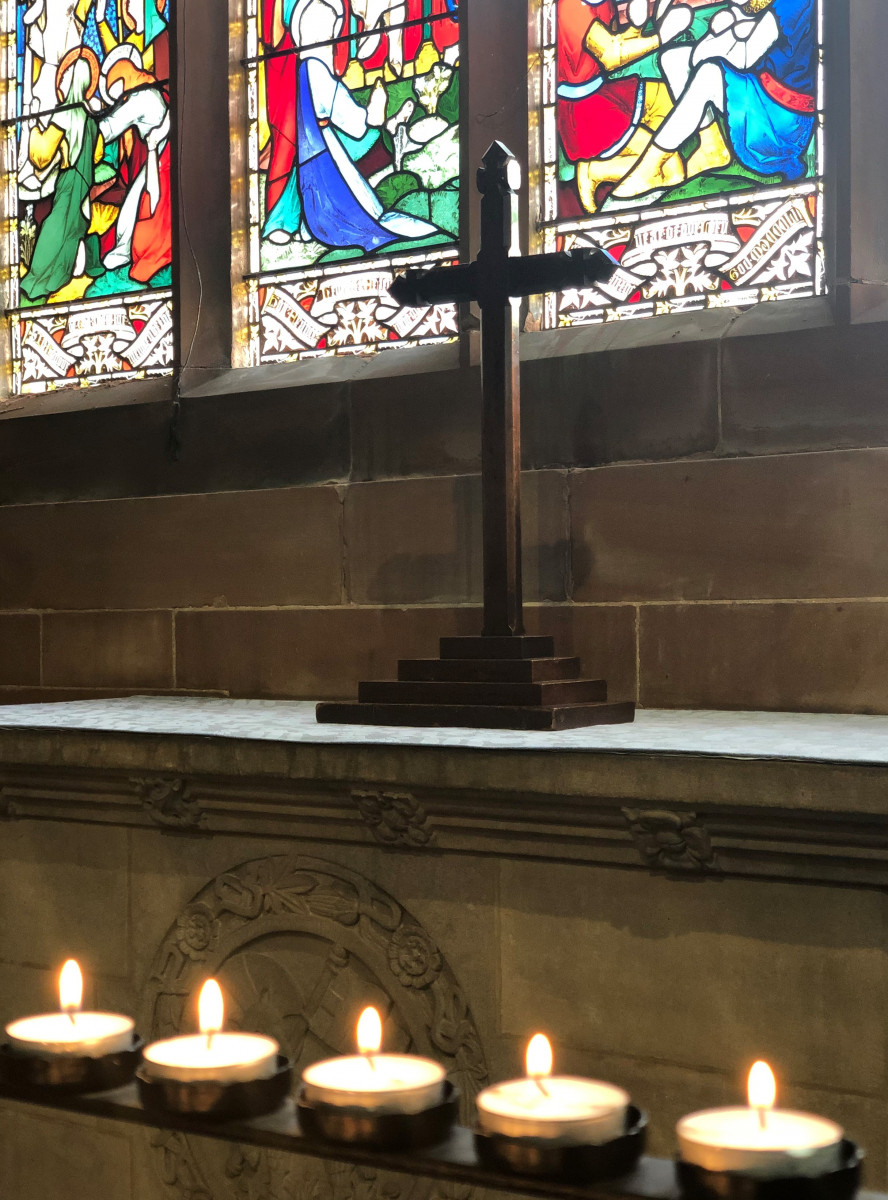 01829 732491 revgeorgina@me.com
We will continue to burn the candle of prayer on behalf of us all
Safeguarding
St Helen's Parish Church takes its duty and obligation to protect all extremely seriously. We have adopted the national Church of England's robust procedures and guidelines. You can find out more about the national policies and procedures at www.churchofengland.org/safeguarding.
If you have any safeguarding concerns or issues of a safeguarding matter then you can find useful contact information below and at www.chester.anglican.org/socialresponsibility/safeguarding
Our Safeguarding Officer is Liz Neeley;
Contact information for Liz may be obtained by e-mailing admin@tarporleyparish.co.uk